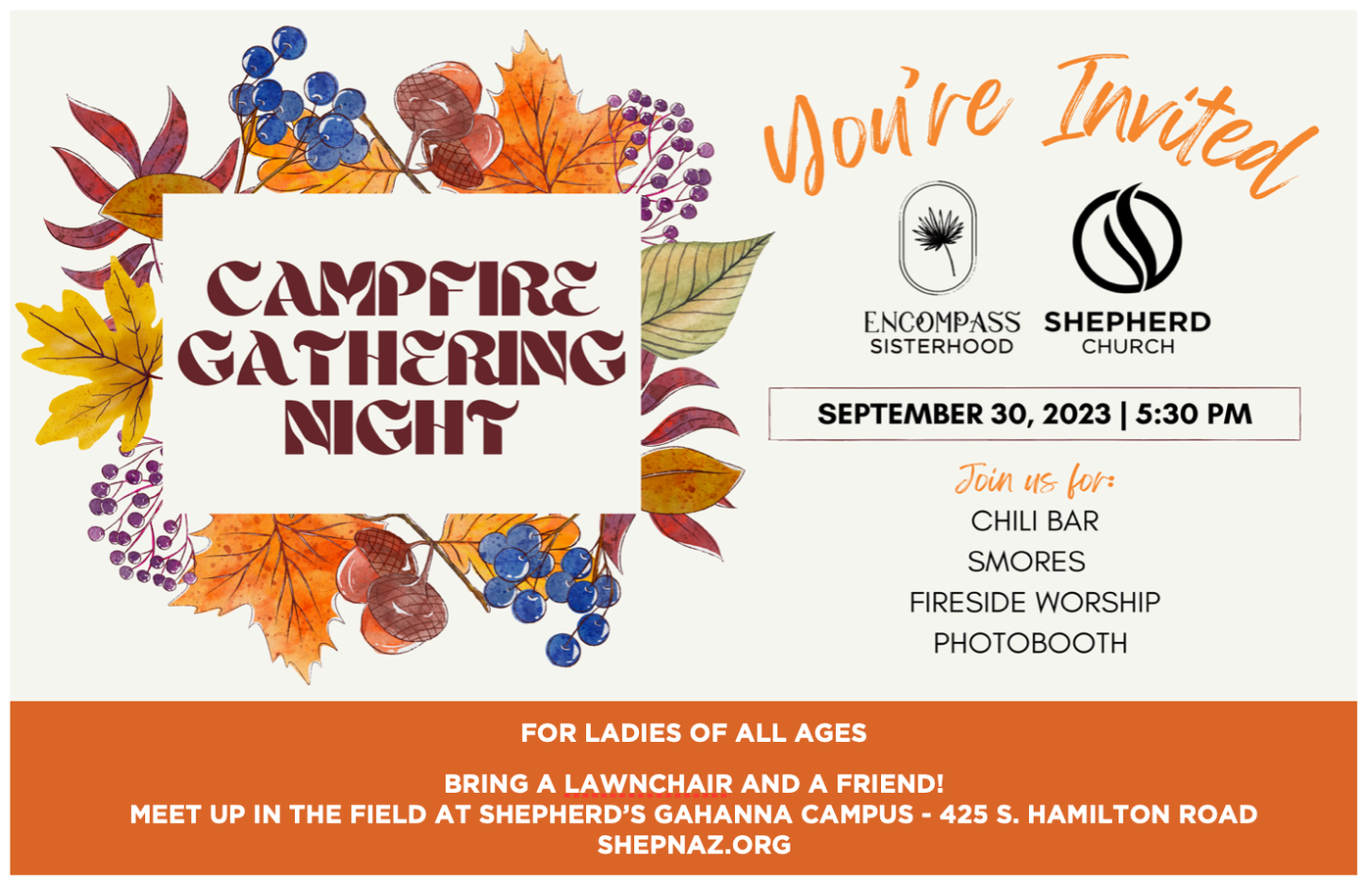 September 30 - 5:30pm
All the ladies, of all ages, are invited to Encompass Sisterhood Campfire Worship!
The last Saturday in September at 5:30 we will gather around a fire in our field. We will have acoustic music and a devotion out by the fire and we will have a chili bar, s'mores and a photobooth!
If it rains we will move everything except for the fire inside. Bring a lawn chair and a friend!