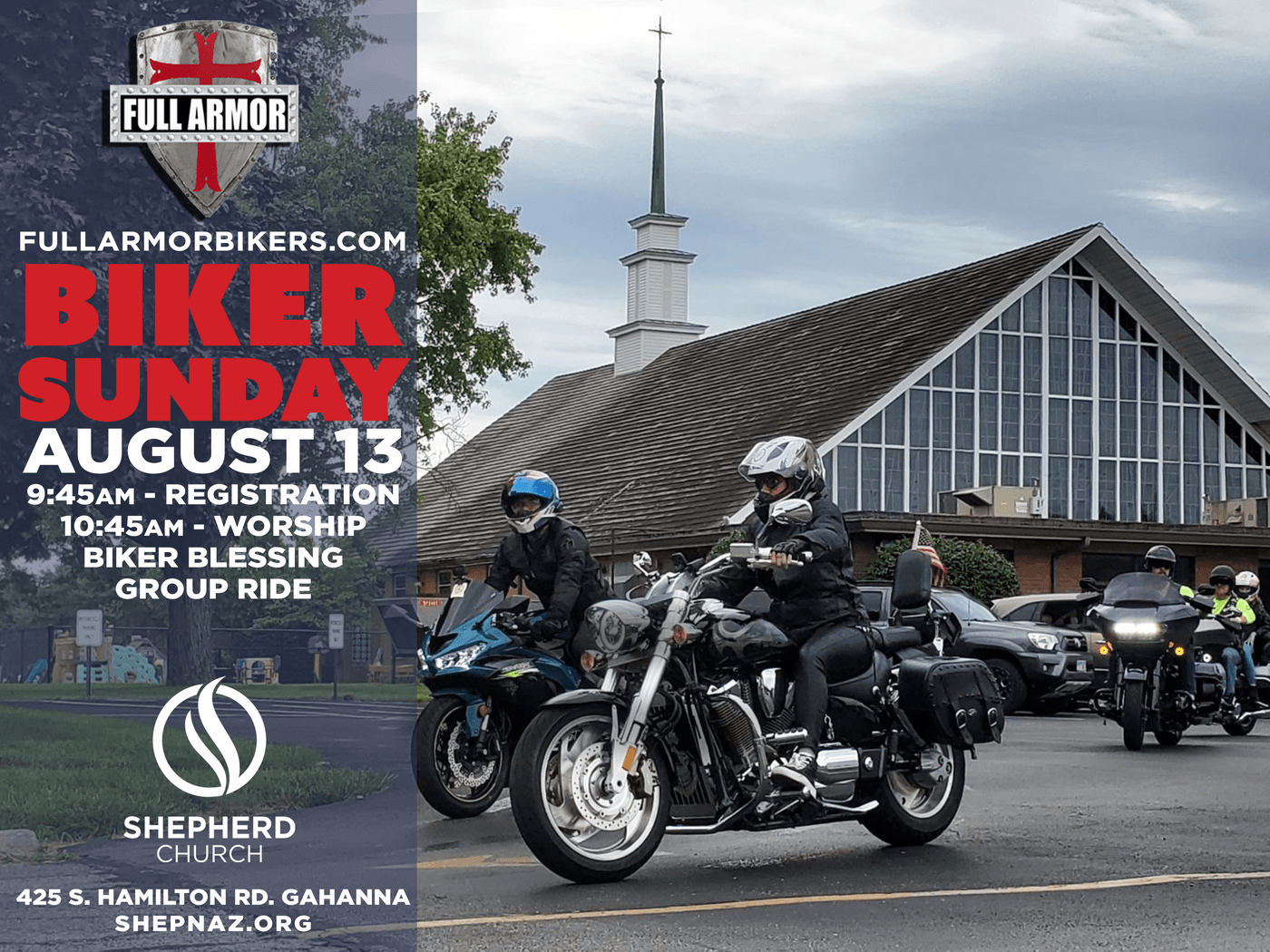 Full Armor Bikers are a Ministry of Shepherd Church of the Nazarene.
What we do:
We invite area motorcyclists to join us for camaraderie, adventure, and spiritual support and guidance.
We support Rusty Bellamy Bikes for Missions by raising funds to send motorcycles to pastors and churches in developing nations.
We host a weekly Bible Study on Sunday evenings for riders and friends.
We lead Sunday afternoon ice cream rides during the riding season.
We ride because we are free.
Jesus said, "He who the Son sets free is free indeed." (John 8:36) Full Armor celebrates the fact that neither the bondage of sin nor of human oppression prevents us from having our faces in the wind.
We ride because it celebrates life.
Jesus said, "I have come that you might have life and have it more abundantly." (John 10:10) Full Armor believes that life is more than just 9 to 5. Life is meant to be lived and we like to live on the open road.
We ride because it opens doors.
Bikers accept that our transportation choice is different than most. As a result, we are often asked about our lifestyle. This presents us with a chance to share our faith. Full Armor embraces these unique opportunities to share Christ. (I Peter 3:15)
Visit FullArmorBikers.com for details and a riding schedule.